LEADERSHIP & ORGANISATIONAL CHANGE
Leading my organisation to the future
For whom? All leaders who want to adopt best practices for contemporary and inspiring leadership.
Georges FERREUX
IT Director at Daltys
"My business needs strong leadership, I want to develop it and acquire new managerial skills in line with today's world"
Due to the lack of strategic thinking we make wrong choices in the development of our activity. Due to the mistakes we make, we loose precious time and waste financial resources. They take us away from our targets. These moments of doubt discourage us and make us want to give up. Yet the ideal way to success is often more accessible than we think.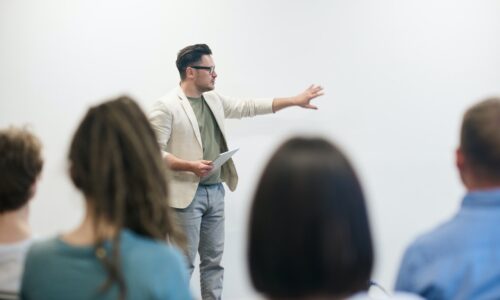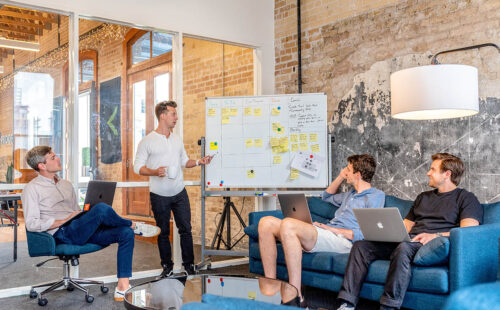 PLANIFY THE EXECUTION OF MY STRATEGY
Can I carry out an important project successfully without having anticipated my roadmap? It is indeed possible. However, having planned the stages, their duration, the resources needed, their cost and the possible struggles, prevents me from unpleasant troubles, reduces my stress and increases my performance.
BUILDING DYNAMIC CONVERSATIONS
Our world is in constant evolution and its complexity increases every day. New competitors are emerging and challenging the market leaders: it's David versus Goliath – the agility of start-ups versus the inertia of established organisations. More than ever, established organisations must react. They can no longer afford to operate in silos. Interdependence must now be mastered in an agile and sustainable way. Misunderstandings between stakeholders prevent established organisations from making quick decisions and keeping pace with new competitors who are quicker and more flexible in delivering solutions that work.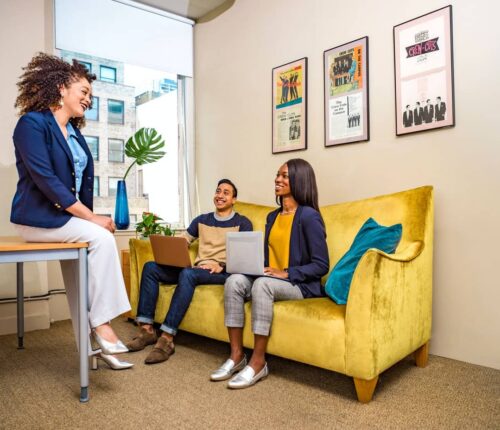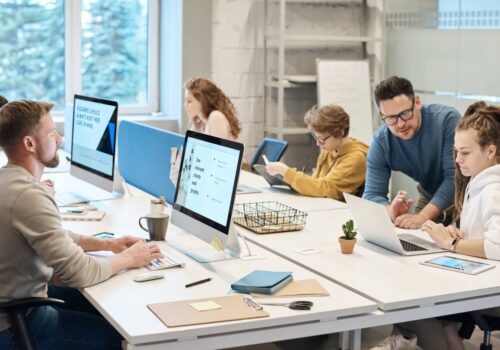 LEADING CHANGE IN MY ORGANISATION
Evolving technology, geopolitics and culture impact our daily operations. In the midst of so much uncertainty, there is one simple truth: employees are our most important asset. Yet 70% of transitions fail because of the resistance of employees and 51% of employees are tired of recurring changes. When we are overwhelmed by fatigue due to these changes, it hinders our ability to transform ourselves and to succeed in an environment where transformation is the new norm.
CREATING AN IDEAL WORK CULTURE
Corporate culture is the set of values, beliefs and rituals linked to the functioning of our organisation. When a new purpose is established, adapting the culture is often the most difficult part of the transformation. Our perceptions of "how things are done here" are embedded but change requires new behaviours away from habits of the past.  These changes cannot be achieved in an authoritarian way. A leader can demand compliance, but cannot dictate trust, optimism or commitment. Changing a culture means first of all aligning visions, values and emotions to create a meaningful sense of belonging.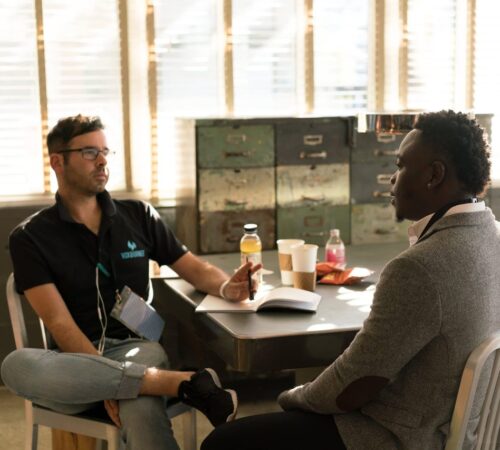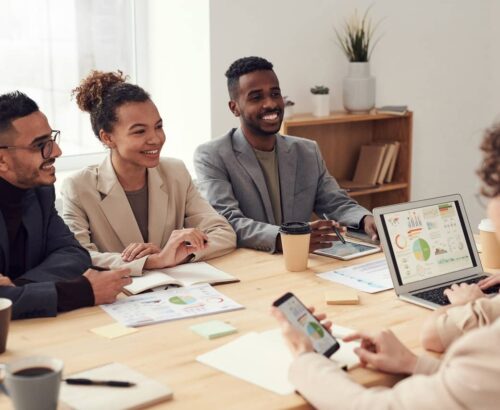 IMPLEMENTING AN IDEAL WORKING CULTURE
Change of culture is often the most difficult part of the transformation. Adaptation requires new behaviours away from habits of the past. This change cannot be achieved in an authoritarian way because our habits and our perception of "how things are done here" are entrenched. A leader can demand conformity, but cannot dictate optimism, trust, conviction or commitment. In order to implement cultural change, it is necessary to create collective awareness and to align all the employees. Inclusive leadership becomes key to move on towards a culture accepted by all.